About Iona Miller
Iona Miller

FIND MY VIDEOS HERE ON VIMEO
http://www.vimeo.com/user3547022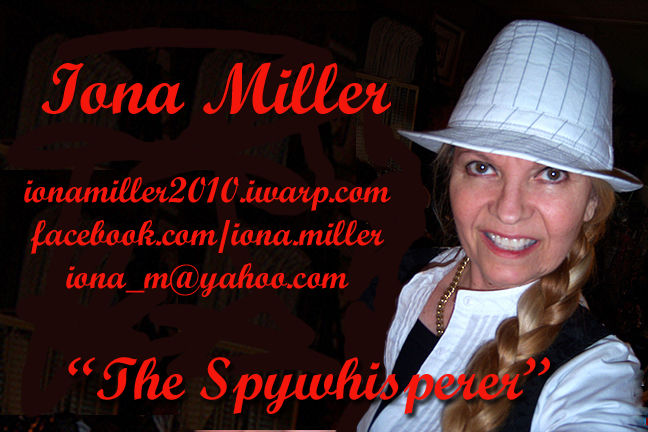 OSINT: NEW STRATEGIES IN ART & MEDIA
FREE RADICAL: Iona Miller, consultant and transdisciplinarian, is a nonfiction writer for the academic and popular press, hypnotherapist (ACHE) and multimedia artist. Her work is an omnisensory fusion of sacred activism, intelligence reform, esoterics, science-art, chaos theory, pop physics, and emergent paradigm shift melding experiential psychotherapy, future science, biophysics, resonant space, philosophy, cosmology, healing, creativity, articulated and tacit knowledge, qabalah, magick, paranormal, media ecology, mind control, paramedia, metaphysics, and cultural filters.

TRANSFORMATION AGENT: Rather than having an interest in specific doctrines, she is interested in the transformations, the EFFECTS of doctrines from religion, science, psychology, politics and the arts. Our beliefs are the moldable raw material of the psyche, manipulated by governments, media and culture. How do we become what we are and how is that process changing in the near future?

META HARI: Performance artist and spywhisperer, Ms. Miller is published by Phanes Press, Destiny Books (Inner Traditions), Autonomedia, Nexus Magazine, Dream Network, PM&E, Journal of Nonlocality and Remote Mental Interactions (JNLRMI), Chaosophy Journal, OAK, DNA Monthly, Pop Occulture, Schiffer, Bolero, Science-Art Research Centre, and more. She is a Gaia.com Ambassador and serves on the Board of Medigrace.org nonprofit organization. Recent print articles include Alchemy Journal Vol. 10 No.1, Mar 09 (Australia), Paranoia zine #44, #46, #49, #50 (USA), HunterGatheress Journal, Vol. I and Vol. II, JNLRMI (Russia), Der Golem (Germany), Antibiothis I and III (Portugal), The Art of Fetish (Miami), and Journal of Interdisciplinary Crossroads (India). Her artwork has shown in Miami, Phoenix, New York, in magazines and more. Appearances include "21st Century Radio," "Untamed Dimensions," "Reality Portal," " Digital Long Island," "The Ascending Way," etc.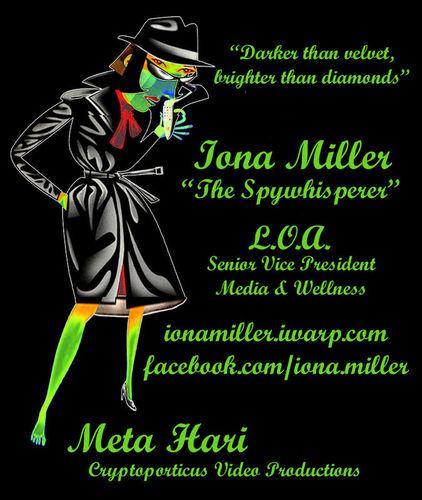 The History or Story Behind My Site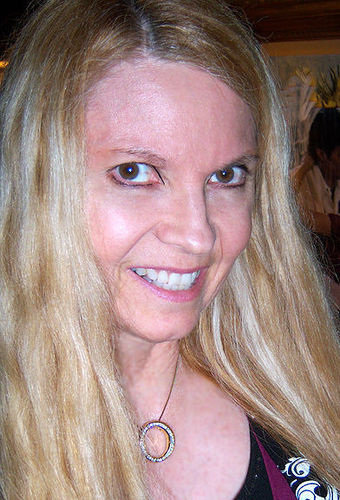 2008 MENU: ionamiller2008.iwarp.com

2009 MENU ionamiller2009.iwarp.com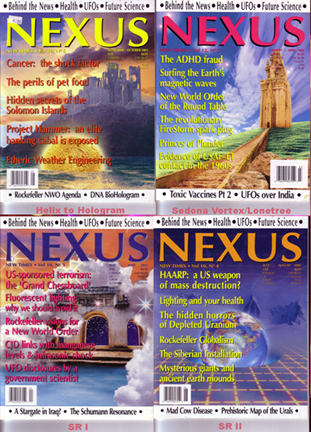 *